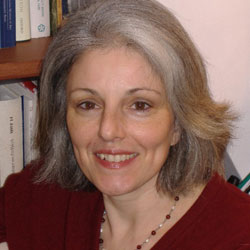 Anna looks after the orientation and professional development of newly appointed lecturers as they work through probation and develop new responsibilities. She does this via individual meetings and a Seminar, which is themed around the basis for the probation (teaching, research, and administration) and which provides a holistic view of how Cambridge works, and a forum for discussion of individual perspectives.
An important part of Anna's work is also to do with the training of academics who supervise research students. This is often a new role for lecturers, and it is important that they are not only conversant with the 'administration; at Cambridge, but also that they should consider the implication of interacting in such a cosmopolitan university.
Anna contributes to other aspects of educational development and is a tutor on the Teaching Associates Programme.