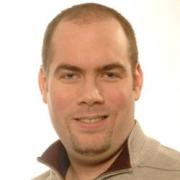 Ben is the Researcher Developer with responsibility for PhD students in Life Sciences.  He is involved in the development and delivery of events for both the Researcher Development Programme and for the Graduate School of Life Sciences.
Ben completed his PhD in biophysics at the MRC Cancer Cell Unit and then worked as a post-doctoral researcher in a number of different departments both in the centre of Cambridge and on the Biomedical Campus.
His special interest is in Higher Education and especially the use of new technologies to enhance the learning process.  He is a College Teaching Associate at St John's College where he has taught undergraduate medics for 13 years and is a tutor on the Teaching Associates' Programme (TAP).
Having attended many of the courses he is now involved in running, he understands the benefits that professional development brings and how to integrate these with a researcher's other commitments.