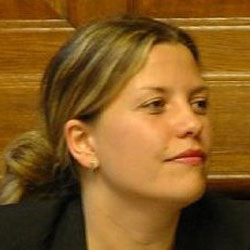 As a member of the Researcher Development Programme team, Sonja contributes to the delivery and enhancement of the University's programme of researcher development, in particular research student development. Sonja is Consultant for the Schools of Physical Sciences and Technology.
She is a tutor on the Teaching Associate Programme and director of Cambridge Writing Skills Summer School.
Her background is in Experimental Physics and she has a PhD in Biomedical Engineering. Sonja is also a Fellow of The Higher Education Academy and accredited MBTi and Belbin Teamroles practitioner.
Before joining the RDP team she worked in HE as a Careers Consultant, Research Skills Coordinator and a postdoctoral researcher.