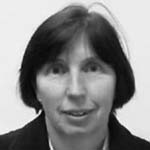 Sue leads the Personal and Professional Development team within HR.
As Head of Personal and Professional Development she is responsible for a range of activities, including:
       - Leadership and management development across all staff groups
       - Professional and personal development for academic-related and support staff
       - Generic development activity for all staff groups
The Learning and Development team deliver a wide range of learning and development interventions, including courses, on-line learning, bespoke provision for departments, support for HR Business Managers with responding to local needs, vocational qualifications and programmes targeted at specific groups e.g. managers, administrators, technicians. They also lead on, or contribute to, a number of development related initiatives e.g. Leadership Attributes Framework, Behavioural Attributes, Career Pathways, Wellbeing, Staff Review and Development, Recruitment and Induction.
Much of their work focuses on enhancing skills, improving performance at work and enabling individuals to reach their potential, to the benefit of the individual and the University.