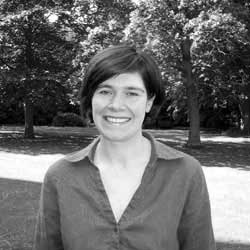 Miranda works with staff across the University supporting their professional development through a number of different routes from formal training courses on management development for those just entering into first line management through to one to one coaching sessions to enable individuals to develop their career aspirations.
She also supports the University induction programme for new staff. The face to face element of the induction programme provides a particularly valuable opportunity to warmly welcome new starters and to educate them on the wide range of development opportunities available. The online induction programme promotes understanding of what its like to work at the University whilst helping new starters to understand their role and responsibilities and orientate themselves in their first few weeks.
Miranda also supports professional development of individuals involved within the Career Pathways project which provides not only individual professional development and career progression opportunities for those participating on the project but also supports the succession and workforce planning needs of the University. She has been involved in the development of a range of self assessment tools that support the Behavioural Attributes Framework to enable individuals to undertake self assessment of their skills, identify development needs and develop a personal development plan so that they can meet the development needs they have identified.