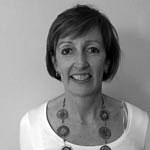 Leonie works alongside her colleagues in Learning and Development to support the professional and personal development of leaders, managers and staff across University institutions, upskilling and increasing capability and effectiveness enabling individuals and teams to maximise their potential. This includes the development and delivery of a range of workshops and programmes, both as part of PPD's open programme of courses and bespoke provision for departments.  She also supports the development of online and blended learning opportunities for employees.
Leonie is experienced in delivering Leadership and Management development, team effectiveness, organisational change, cultural understanding programmes and interventions. She is an experienced coach with a particular interest in supporting transitions whether career related, into a new role or organisational change. She is trained in a number of psychometric profiling tools including MBTI as well as 360 degree feedback.
Leonie also supports the role out of the new Apprenticeship Levy initiative, raising awareness and understanding of the opportunities this presents for nurturing talent at all levels. She additionally supports the University Welcome Event for new staff, which provides a valuable opportunity for individuals to gain a greater understanding of opportunities and sources of support offered by the University.